VITAMIN FF Glow-In-The-Dark Knit Sports Sneakers
Standard Delivery $4.00 - free on orders over $60
Express Delivery $18.00 - order by 10am Mon-Fri
Exchange and Return are applicable on all items (including Sale)*
The best Vitamin isn't in a pill, it's on your feet...a sleek superlight sports trainer that'll help you move more and feel great. (Here in a fun and functional version, incorporating innovative yarn that glows a dazzling green when it's dark, so you're more visible in low light/nighttime.) Biomechanically engineered for exercise and casual running, but equally good for upping your everyday activity – from speedwalking to work or cycling round town. This FFX evolution features a redesigned cleaner-look upper. In an engineered two-layer stretch knit, that combines high-breathability areas with extra support at the sides/arch. There's more padding on the collar and tongue. And a new easy-entry topline makes it simple to slip on/off. With splashproof translucent TPU detail around the trainer that's practical when you head outside. On FitFlop's Neodynamic™ midsole: light, high-rebound, impact-reducing cushioning, with a springy central carbon plate that propels you forward and smooths out movement heel to toe. Flexible yet stable, with contoured footbeds for superb arch support (and pressure diffusion). Movement-motivating magic.
Note: To get them glowing these trainers need to be 'charged up' by the sun: simply leave or wear yours in daylight. For maximum effect wear in pitch black surroundings. (The top knit layer and TPU branding on the tongue are glow-in-the-dark.)
Other features:
Toe spring & heel kick smooth out movement
Internal 'flex grooves' help feet move naturally
Midsole widens at forefoot & flares out around trainer for stability
TPU heel clip helps stop foot rolling
Silver reflective TPU heel strip
Upper Material:
Polyester knit, Lycra, TPU
Lining Material:
Lycra (upper), antibacterial mesh footbed
Fastening:
Pull On (With Laces)
Outsole:
Light, Slip-Resistant Rubber Pods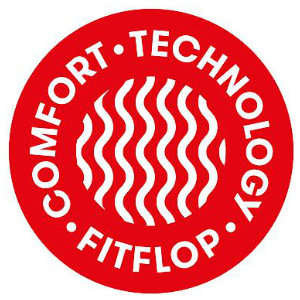 NEODYNAMIC™

Our soft springy Neodynamic™ midsole is specifically designed to encourage FLUID FORWARD NATURAL MOVEMENT.

Made from light, responsive, super-high-rebound EVA cushioning that springs back up after each step and reduces impact.
With a springy central carbon-fibre plate that propels you forward.
Women
US
UK
EU
FOOT LENGTH (CM)
WIDTH (CM)
NARROW
AVERAGE
WIDE
5
3
36
21.8 - 22.2
21.8
22
22.1
6
4
37
22.6 - 23.1
22.5
22.6
22.8
7
5
38
23.5 - 23.9
23.1
23.3
23.5
8
6
39
24.4 - 24.8
23.8
24
24.2
9
7
41
25.2 - 25.6
24.5
24.6
24.8
10
8
42
26 - 26.4
25.1
25.3
25.5
11
9
43
26.8 - 27.2
25.8
26
26.2
DELIVERY & RETURNS
Standard Delivery
$4.00
Free on orders over $60
2-3 Working Days from order date
Express Delivery
$18.00
If ordered before 10am Monday - Friday, your order will be delivered on the same day.
Returns
Free returns on all full price items
Shipping cost must be paid on sale items
Please contact the Customer Service before initiate a return
Size guide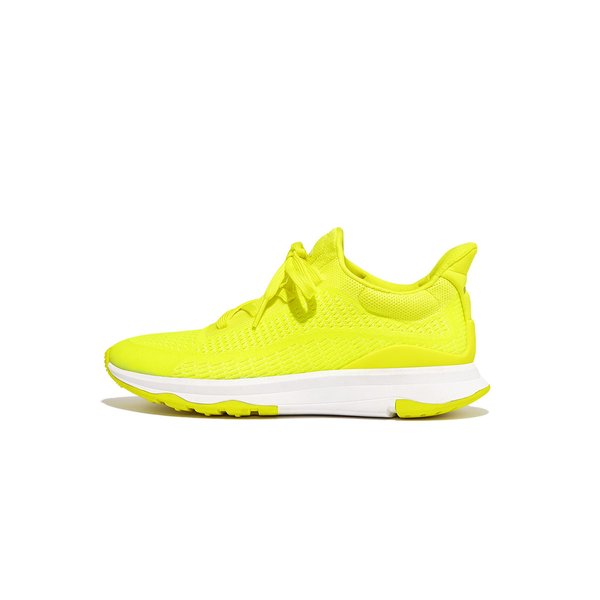 added to bag
Continue shopping
Added to wishlist
Continue shopping
Choose your size
Women
US
UK
EU
FOOT LENGTH (CM)
WIDTH (CM)
NARROW
AVERAGE
WIDE
5
3
36
21.8 - 22.2
21.8
22
22.1
6
4
37
22.6 - 23.1
22.5
22.6
22.8
7
5
38
23.5 - 23.9
23.1
23.3
23.5
8
6
39
24.4 - 24.8
23.8
24
24.2
9
7
41
25.2 - 25.6
24.5
24.6
24.8
10
8
42
26 - 26.4
25.1
25.3
25.5
11
9
43
26.8 - 27.2
25.8
26
26.2